Heavy police presence as CORD supporters gather for rally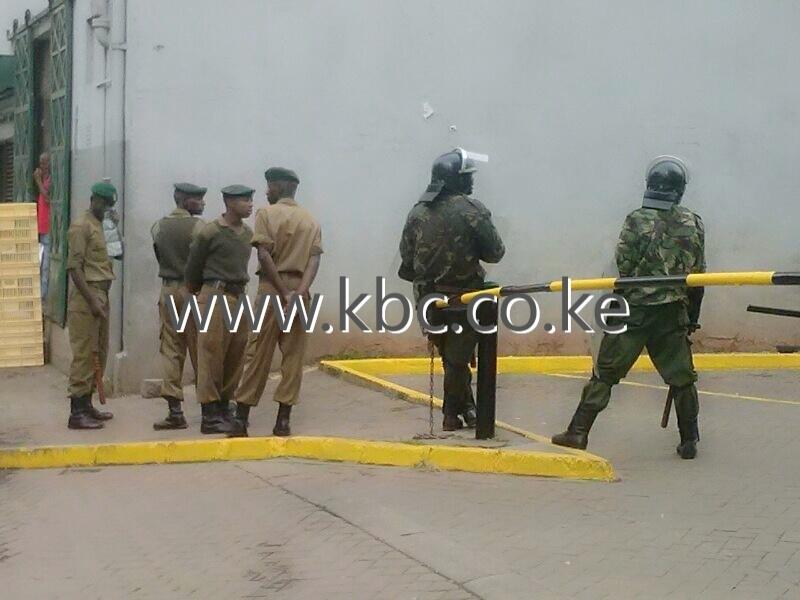 Coalition for Reforms and Democracy (CORD) supporters continue to gather at Uhuru Park grounds for Saba Saba rally as heavy police patrol the venue.
Regular and Administration Police officers as well as sniffer dogs are stationed at the grounds to ensure all goes well.
Roadblocks secured entrances to the park, with the officers screening people who started arriving at the venue as early as 8am.
Meanwhile, police mounted roadblocks along major roads in Nairobi Monday morning ahead of CORDs Rally at Uhuru Park grounds.
Along Nairobi's Thika Road passengers were being frisked by security personnel along designated spots.
It was the same along Waiyaki way and Mombasa road.There was a heavy presence of security personnel along major streets in the Central Business District.
General Services Unit, National Youth Service and Prison warders joined regular police in patrolling the City's streets.
Despite the heightened security, most businesses in the CBD remained closed.
Schools within the CBD also recorded minimal attendance with some parents opting to keep their children at home.