Konshens, also known as Garfield Spence, is set to perform this weekend for Kenyans.
On the 19th of May this year, Konshens took to twitter to let his Kenyan fans know that he would be returning to Kenya. Since then elated dancehall fans have been waiting with bated breath and the date is finally here! Revellers have admittedly been saving up for the concert since and even have their outfits planned.
The hit-maker will be at the Ngong Racecourse on 7th of September courtesy of The Hype fest.
Konshens has been in Kenya more than a few times and Kenyans have welcomed him with open arms each time. He admits his love for the 254 which is why he keep returning. The recording artist is popularly known for hits such as Gal Dem A Talk, Realest Song, Do Sumn and Gal a bubble. He has three studio albums since the year 2010 but hundreds more songs. What are your all time favourite Konshens jams?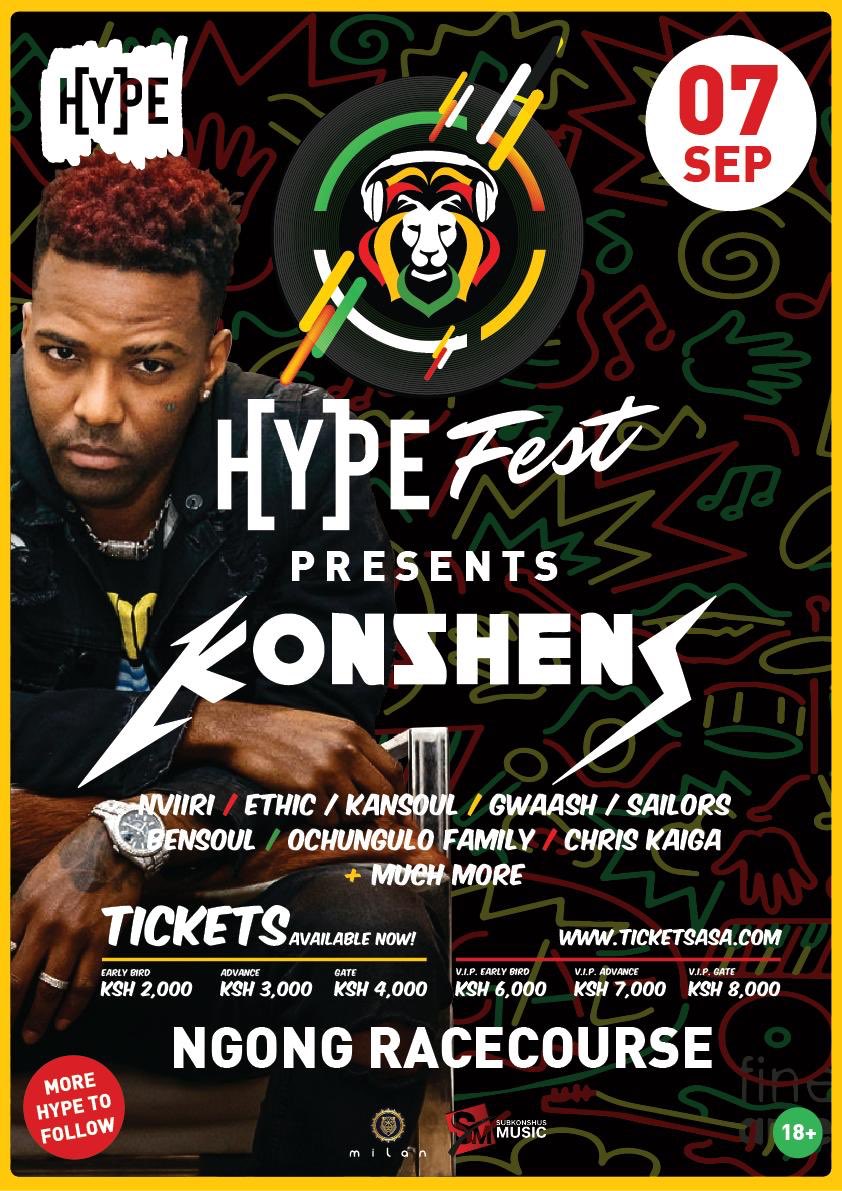 Also expected to perform at this weekend's Hype Fest are Kenyan artistes, Chris Kaiga, Sailors, Ochungulo family, Ethic, Kansoul, Bensoul and Gwaash. Clearly it's going to be a jamboree!
Get breaking news on your Mobile as-it-happens. SMS 'NEWS' to 20153

We will be there courtesy of Nairobae I.G. Tour.
Tell Us What You Think