Zlatan Ibrahimovic will be the "extra man" for Manchester United after Christmas after re-signing for the club, says manager Jose Mourinho.
The former Sweden striker, who scored 28 goals in 48 games for United last season, has signed a one-year deal.
Ibrahimovic, 35, was released in June after his season was ended prematurely by a knee injury.
"Let him do his work, step by step and come back when he is ready," said Mourinho.
"He won't be ready for the group phase of the Champions League. No chance of that.
"I just think he will be the extra man for us in the second part of season. The second part of the season is normally January, after Christmas, when the transfer window reopens."
Some of your information will be collected when you use this feature. Find out more
Ibrahimovic, who initially joined the Red Devils on a free transfer in July 2016, had been recuperating at United's training ground after knee surgery.
"A club like Manchester United has to show how big it is in details," added Mourinho.
"This is a big detail. A player that gets injured with a Manchester United shirt, fighting for Manchester United, the club has to be there for him.
"I am really happy with both the club and player."
'Some talent you cannot waste'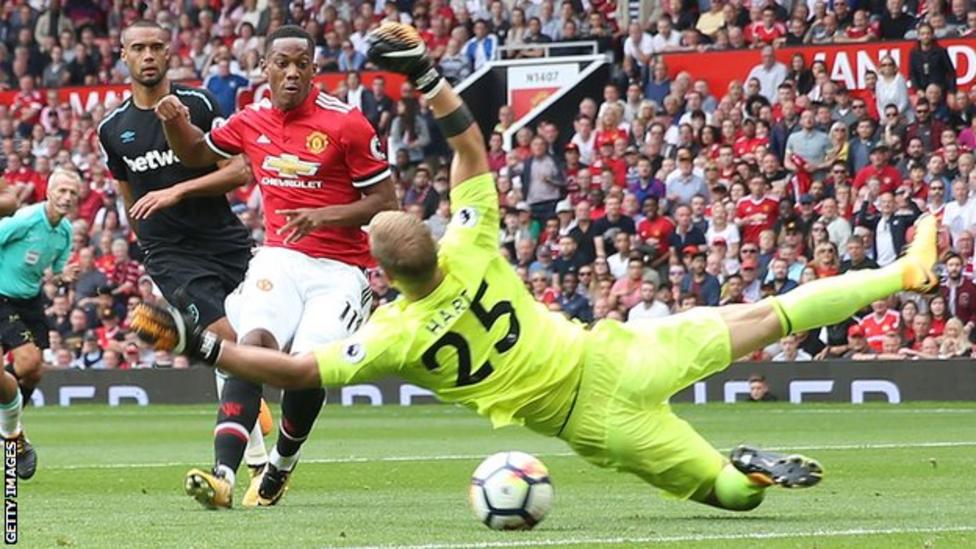 While Wayne Rooney has left the club to return to Everton, Ibrahimovic will face competition for a forward place from £75m signing Romelu Lukaku, Marcus Rashford and Anthony Martial.
Martial scored four times in 25 Premier League games for United last season, but the 21-year-old forward has netted twice in two substitute appearances this term.
The France international has been linked with a move away from Old Trafford, but Mourinho wants "more and more" from Martial.
"I hope he will be better this season than last," said the Portuguese, whose side host Leicester City on Saturday (17:30 BST kick-off).
"When you have some talent you cannot waste. When you are blessed with talent, you have to fulfil and explore it. You cannot be happy with just glimpses. That I am not going to change."
Midfielder Henrikh Mkhitaryan is another player Mourinho expects to see more from this season, having initially endured a slow start to his Manchester United career.
"He understands me and I understand him," added Mourinho. "With his talent, this season [will be] even better."
Rooney, who has scored twice since his return to Goodison Park, announced his retirement from international football this week.
Mourinho said the former England captain "told me the night before", and that he understood the 31-year-old's reasons for doing so.
"He does it for Everton and his family," said Mourinho. "I realise, like many other people, when he retires how many times he plays, how many goals he scored, what he represents for football in this country."
By BBC