By SKY News/Beth Nyaga
An insurer's plan to analyse the personalities of first-time drivers by checking their Facebook profiles has been blocked.
Announcing its firstcarquote scheme, Admiral said it would use an algorithm to examine social media pages to determine whether prospective customers would be careful drivers.
The firm claimed that those who opted-in could receive a discount of up to 15%.
However, Facebook has said it would be against its guidelines to allow Admiral to offer customers reduced quotes in return for access to their profiles.
Admiral has subsequently postponed the scheduled launch of its firstcarquote app.
A spokesperson for Facebook said: "We have made sure anyone using this app is protected by our guidelines and that no Facebook user data is used to assess their eligibility.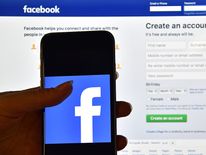 "Facebook accounts will only be used for login and verification purposes.
"Our understanding is that Admiral will then ask users who sign up to answer questions which will be used to assess their eligibility."
In a message on its website, Admiral said: "We were really hoping to have our sparkling new product ready for you, but there's a hitch: we still have to sort a few final details."
A spokeswoman for the insurer said the initiative would still go ahead, but in a reduced format.
She said: "Following discussions with Facebook the product is launching with reduced functionality, allowing first-time drivers to login using Facebook and share some information to secure a faster, simpler and discounted quote."
Earlier, Admiral claimed it would only consider a "snapshot" of a customer's Facebook profile while it calculated a quote.