Kaluhi is an award-winning Kenyan food blogger who is currently changing how people cook, eat, and share their food. A visit to her blog will leave you yearning and salivating due to her enticing food visuals. She always provides easy to follow step-by-step guides for her recipes backed up by her locally found ingredients. Kaluhi has put Kenya and its cuisine on the global map and everyday proves that cooking is not only fun but easy.
We sat down with her to find out what makes this foodie tick:
A misconception about me is..
That I am timid and antisocial
Get breaking news on your Mobile as-it-happens. SMS 'NEWS' to 20153

In another life i'd have been..
A crime scene investigator or a murder investigator
What's the modern kitchen gadget you couldn't live without?
The food processor. It makes life so much simpler and cuts down my prep time a great deal.
My food philosophy is..
Never shy away from exploring the unconventional, or from revamping the traditional and always cook with love.
What's the weirdest thing you've ever eaten?
Ox Testicles
What is the most rewarding aspect of your role as a food blogger?
Adding value to the lives of my readers and receiving their feedback after trying out my recipes. It humbles me each time and I celebrate my readers' masterpieces via my recipes on Instagram and Twitter via the hashtag #KupikaNaKaluhi
What is the most challenging aspect of your role as a food blogger?
Making brand partners take my work seriously and appreciate the value it adds to their respective brands. Slowly but surely though, I am overcoming this hurdle.
What's your guilty food pleasure?
I am not a sweet tooth but I will literally go to the moon and back for a salted caramel mousse!
Spice/flavour that never misses in your kitchen?
Garlic
Turning point in your foodie journey?
There have been several marked by the many milestones I have hit:
Being shortlisted among top 30 food bloggers in the world by Prestel USA in the book; Beyond The Plate.
Winning best Kenyan food blog in the BAKE Awards both in 2016 and 2017.
Meeting my Idol –Siba Mtongana twice!, And getting to feature in her internationally acclaimed show 'Siba's Table' on The Food Network
Being the star guest on CNN's Inside Africa. Showing Zoe Adjonyo around Nairobi and how we as everyday Kenyans, eat and source for our food.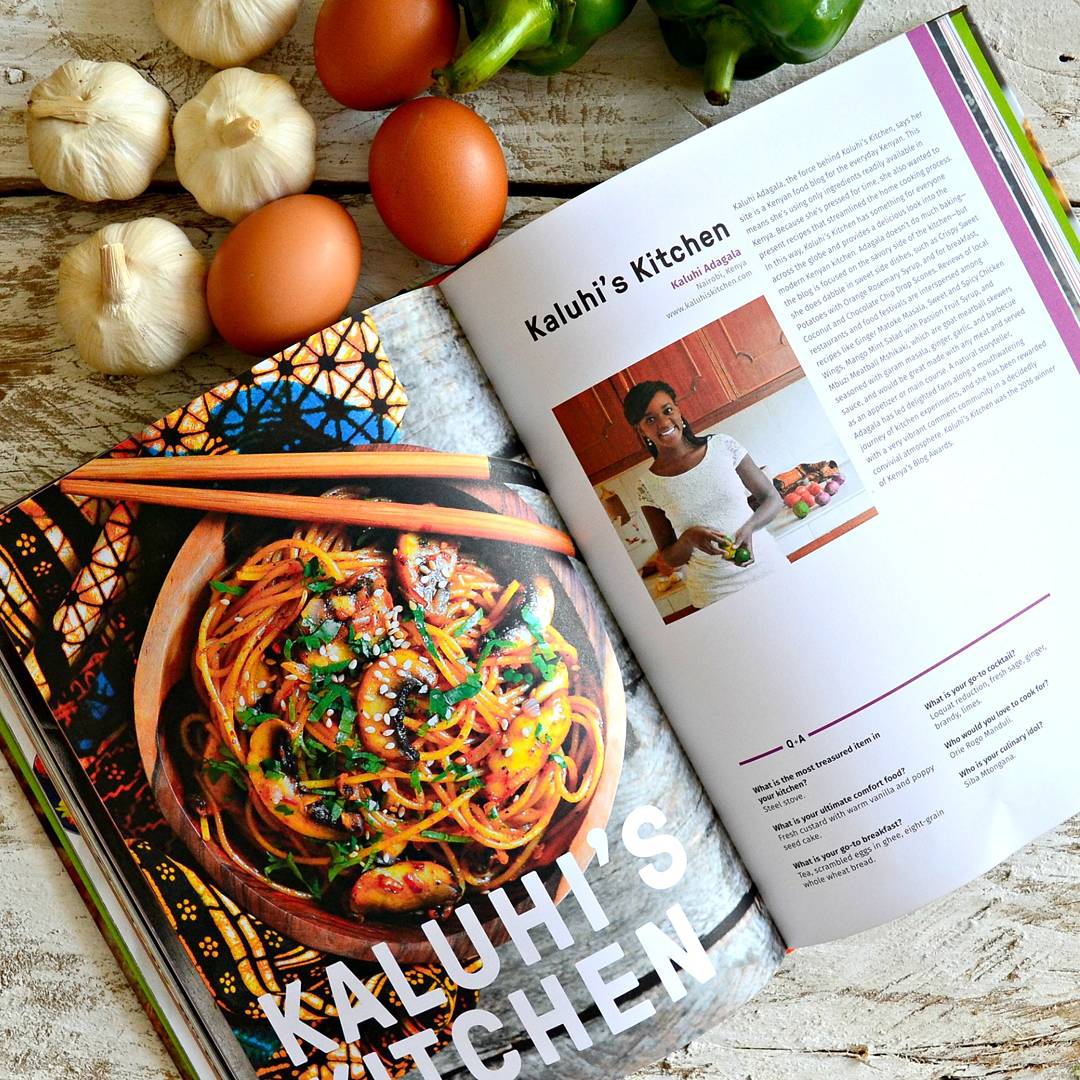 Follow Kaluhi's Kitchen to keep up with her tantalizing recipes!
Tell Us What You Think