Human-animal interactions can be very rewarding
So you've been spending a majority of your time indoors and it's made you realise how lonely things can get. Your options are; either get a new boo or get a pet. Let's go with the latter.
Pets can make great companions and can compliment your life well. Having one can be a fun experience and will teach you a thing or two about responsibility. Not every animal can be right for you though so you need to weigh the pros and cons for each. Here's a simple guide to owning a pet
Dogs
This is probably the first type of pet that came to your mind. They are great for companionship and are extremely loyal.  There are many dog breeds you can choose from, each with its own unique characteristics.
| | |
| --- | --- |
| Pros | Cons |
| Great companions | Can be expensive (think vet bills) |
| Offer safety for you and your home | Need training |
| Cuteness overload | You need to make special arrangements for them when travelling |
Cats
Cats can be a great choice since they're small, don't take up much space and they're pretty independent. Take note that the fact they are very independent means they will not always give you attention when you want it. They can be fantastic long-term companions though.
Get breaking news on your Mobile as-it-happens. SMS 'NEWS' to 20153

| | |
| --- | --- |
| Pros | Cons |
| Low maintenance | Will scratch up your furniture |
| Offer entertainment; are very playful | Vomit a lot |
| You don't have to walk them | Can be absolute jerks |
Fish
Owning an aquarium can be extremely rewarding. It's basically a learning experience for you about the life cycle, nitrogen cycle, benefits of live plants, etc.
| | |
| --- | --- |
| Pros | Cons |
| Relaxing; Watching your aquatic pets in their habitat can be calming | Aquariums need regular maintenance |
| Aquariums are great home décor | Expensive; you need a water conditioner, filter, and heater |
| Less needy than other pets | High chance your fish will die at first |
Birds
Owning a bird is a great subject to debate, because on one hand they're wonderful animals to have around but on the other, you have to keep them caged for most of their lives. Owning a bird can make you feel closer to nature, hence giving you a great sense of peace.
| | |
| --- | --- |
| Pros | Cons |
| Take up only small space | Can be noisy |
| Live for a long time | Are a lifetime commitment |
| Low maintenance | Are you sure you're going to find a bird doctor? |
Reptiles.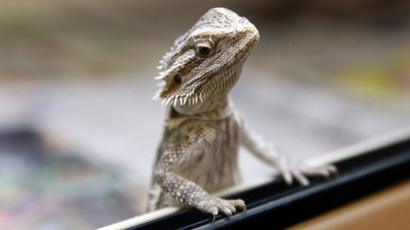 These include snakes, lizards, and iguana. If you have the guts and aren't superstitious, by all means, go for a reptile. But please keep them in their cages!
| | |
| --- | --- |
| Pros | Cons |
| They have scales so low chance of causing allergies | They have to eat other animals…. You're an animal too |
| Live long | Expensive to maintain |
| Are exotic | You might get lonelier coz no one may want to visit you. |
If you have the space, go ahead and get a horse.
Tell Us What You Think